Events / Tours
Harvest Tours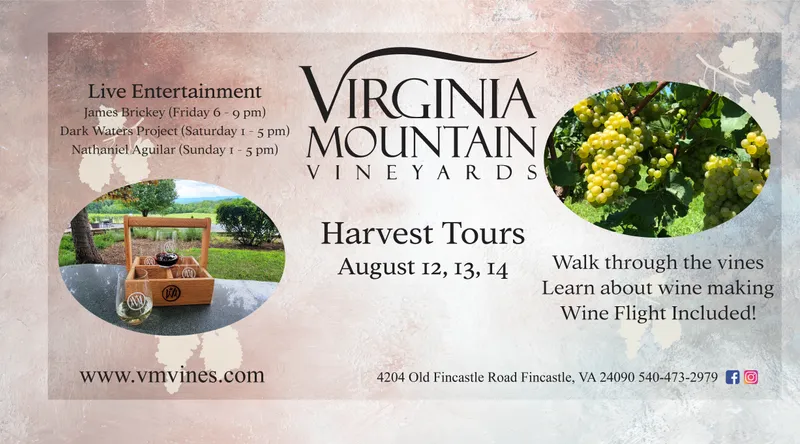 August 12, 2022 - August 14, 2022
Tour will include a walk through the vineyard learning about the seasons of the vineyard and how to care for the vines while enjoying a glass of wine. After the vineyard walk, you will learn about the steps for processing the grapes and gain insight into the beautiful winemaking process. After the Tour, we will offer you a flight of wines to experience, quite literally, the "fruits of our labor" while enjoying our featured musical guests:
Tours:
August 12th, 6:30 - 7:30 pm with musical guest James Brickey (Friday 6 - 9 pm)
August 13th, 1:00 - 2:00 pm & 3:00 - 4:00 pm with musical guest Dark Waters Project (Saturday 1 - 5 pm)
August 14th, 3:00 - 4:00 pm with musical guest Nathaniel Aguilar (Sunday 1 - 5 pm)
Tickets $30
Purchase your Tickets here!